The benefits of SmartLipo™ include:
Treats unwanted fat and fat tissue irregularities
Subdermal laser promotes skin tissue tightening
Improves flabby or lax skin and areas of high vascularity
Minimal swelling and bleeding due to the laser's hemostatic properties
Minimal bruising
Causes less trauma and faster healing time than traditional liposuction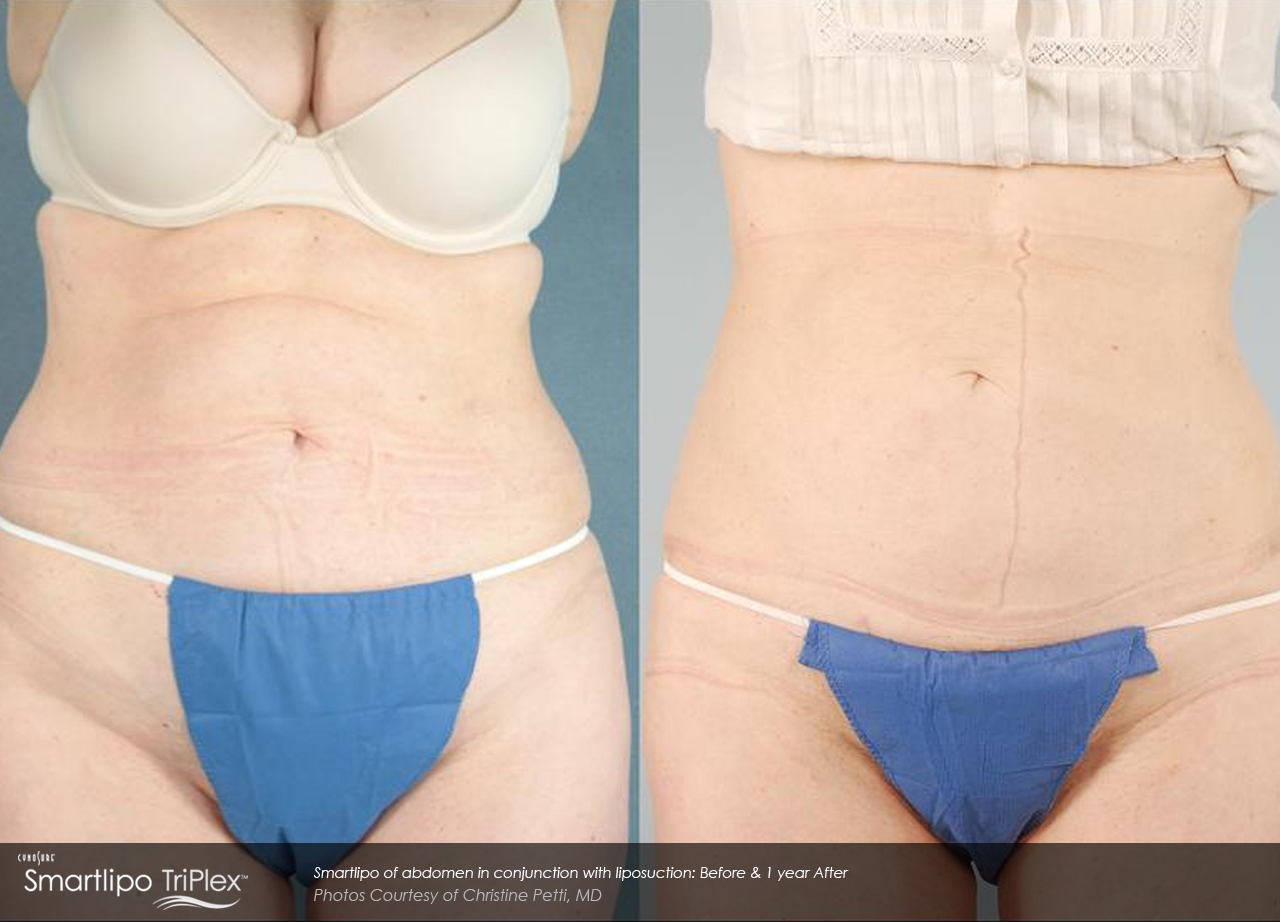 Only
One Treatment Is Required for most patients.
The SmartLipo™ Laser Has Been Cleared By The FDA for laser-assisted Lipolysis.
Results Will Last, as long as weight is maintained! The SmartLipo™ procedure permanently destroys the treated fat cells.
Ideal Candidates Are in good health, of near normal body weight and have realistic expectations for the results. If you have areas of fat that will not respond to diet and exercise, then you're a candidate for SmartLipo™.
SmartLipo™ Is Ideal For Treating your areas that just won't respond to diet and exercise. Excellent results can also be seen in the upper and lower abdomen, flanks, waist, thighs, and back.
Only One Treatment Is Required typically for most patients.
After the treatment you will need to wear a compression garment for 1-2 weeks, depending on the body areas being treated. Rest is recommended after the procedure and activity may be resumed gradually. Most patients will relax for several days post-surgery and will resume further activities as their body feels more comfortable.
Results can be seen immediately with continued improvement over several months.
Smart Lipo Priority RespOnse